Aphraheals - Piercing Aftercare Spray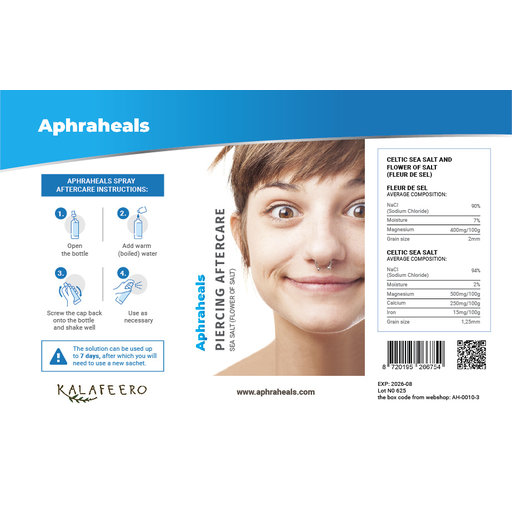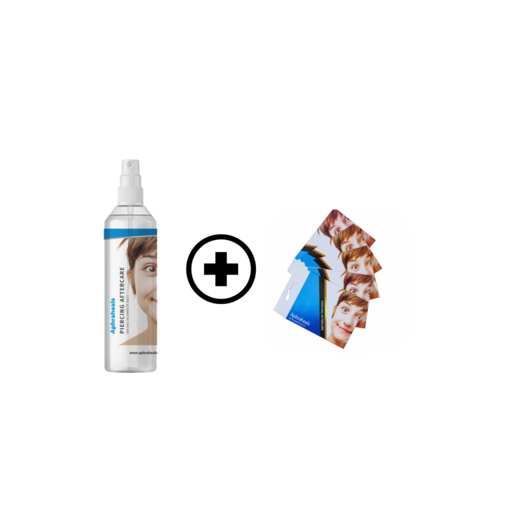 Aphraheals - Piercing Aftercare Spray
---
Aphraheals - Piercing Aftercare Spray
---
One of the world's top 10 piercing and tattoo studio's
Aphraheals - Piercing Aftercare Spray
Description
Simply add water to use your Aphraheals solution.
Contains one bottle including Aphraheals sachet and 5 refill sachets.
Aphraheals Spray Aftercare Instructions:
1. Open the bottle
2. Add warm (boiled) water 3. Screw the cap back on the bottle and shake well 4. Use as necessary 5. The solution can be used up to 7 days, after which you will need to use a new sachet.
For more information go to the website.
Reviews
There are no reviews written yet about this product.