Aphraheals - Piercing Aftercare - Spray - Set of 3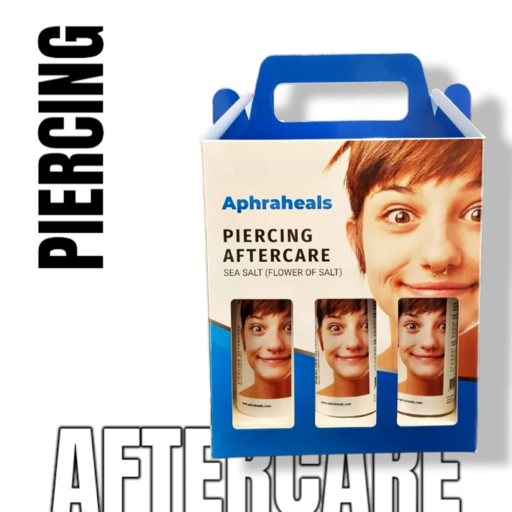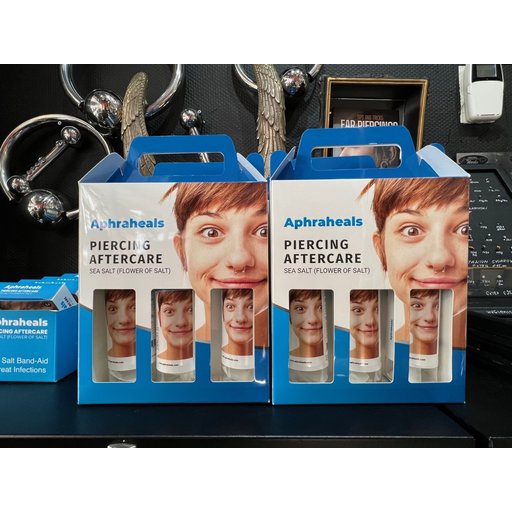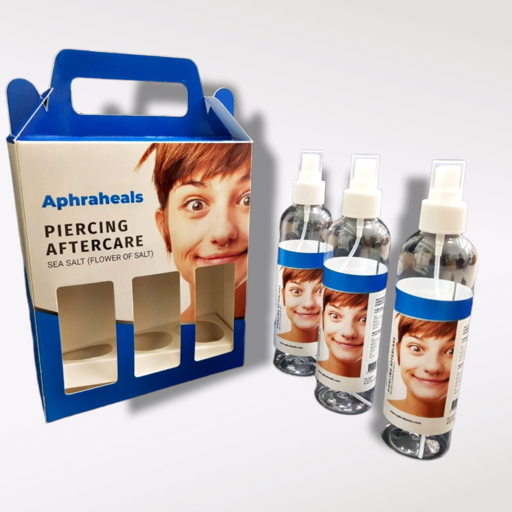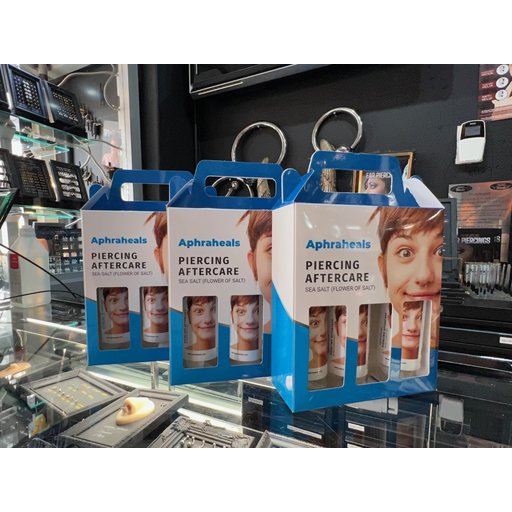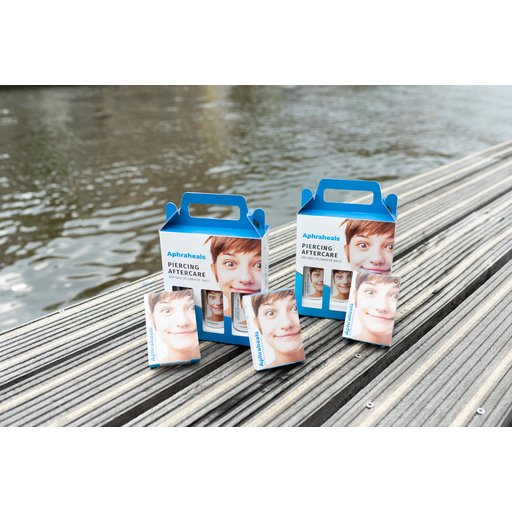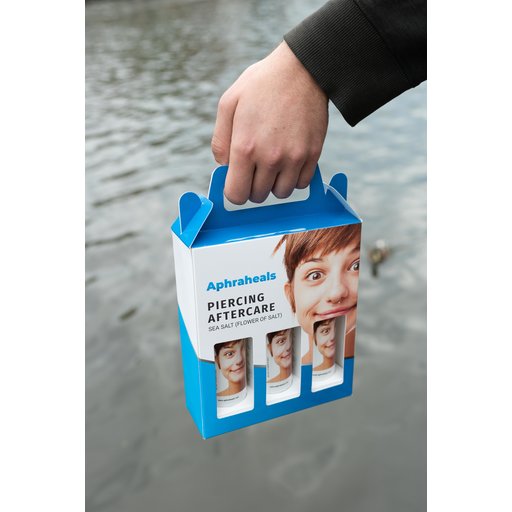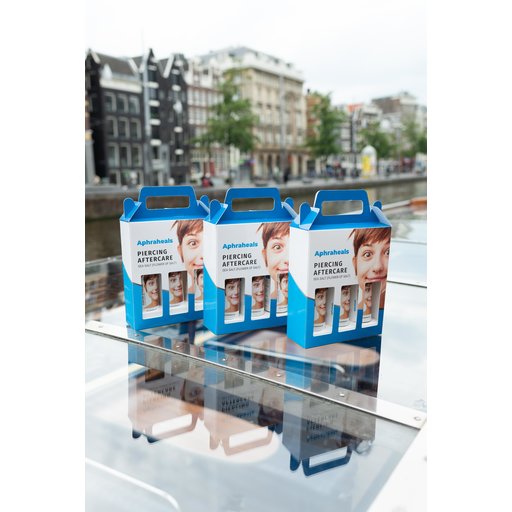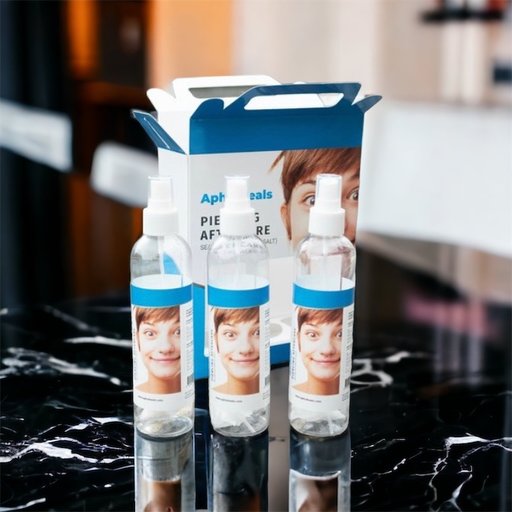 Aphraheals - Piercing Aftercare - Spray - Set of 3
---
Prevent inflammation and help your piercing heal naturally with Aphraheals Piercing Aftercare Spray. This sea salt-based spray disinfects your piercing quickly and effectively, without stinging or burning.
---
One of the world's top 10 piercing and tattoo studio's
Aphraheals - Piercing Aftercare - Spray - Set of 3
Description
This set is good for 3 weeks of effective aftercare of your piercing.
With the Aphraheals piercing aftercare spray you prevent your piercing from getting infected. The Fleur de Sel (very fine and mineral-rich sea salt) based formula provides a mild, effective protection against inflammation that works better than the normal piercing spray. Fleur de Sel, also known as Celtic sea salt, has a low sodium chloride content and does not bite or burn when used on a (new) piercing. The Aphraheals formula is also rich in magnesium, calcium and iron. Use the Aphraheals piercing aftercare spray as desired, for example by disinfecting your titanium rod when inserting. This keeps your piercing clean and prevents you from introducing germs.
By disinfecting the piercing site daily with this spray, you will avoid a lot of trouble and your piercing can heal in a natural way. In addition to using the Aphraheals piercing aftercare spray, it is wise to avoid pressure on the piercing as much as possible.
Contains 3 bottles each including a bag of Aphraheals.
Instructions:
Each bottle of Aphraheals piercing aftercare spray contains a sachet of Fleur de Sel formula. Once you have filled the bottle with boiled water, the solution will keep well in the fridge for 7 days.
1. Boil water and cool it to lukewarm
2. Open the cap on the bottle
3. Add the warm water
4. Tighten the cap on the bottle and shake vigorously
Your Aphraheals piercing aftercare spray is now ready for use. After 7 days, clean the bottle and use a new bag of Aphraheals formula.
For more information go to the website.
Reviews
There are no reviews written yet about this product.