Piercings Works VIP membership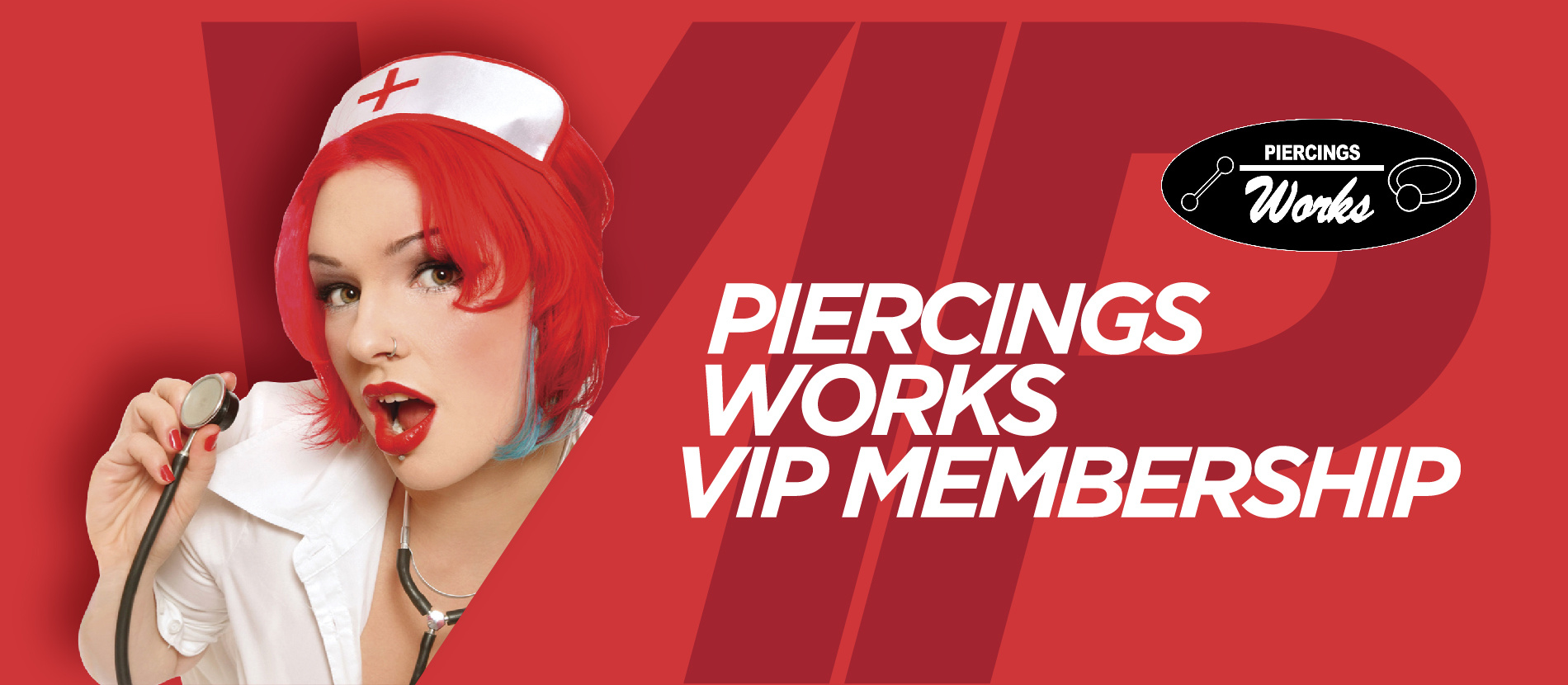 The Piercings Works VIP membership is here for our loyal customers and true piercing and tattoo enthusiasts!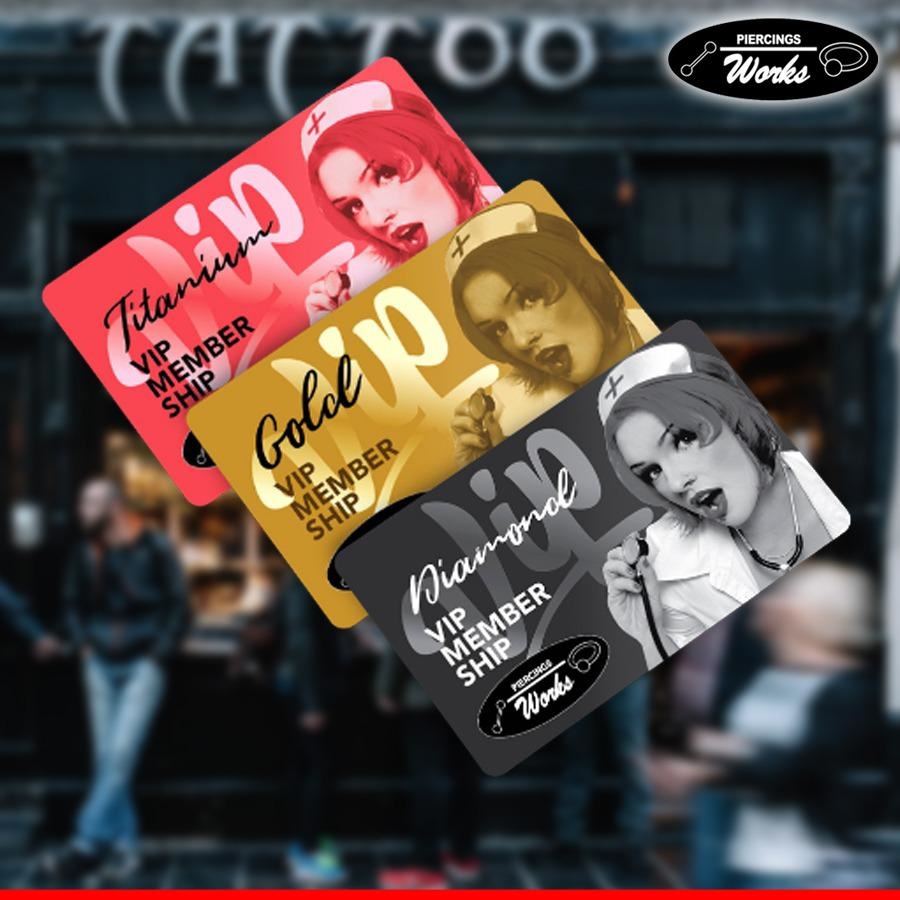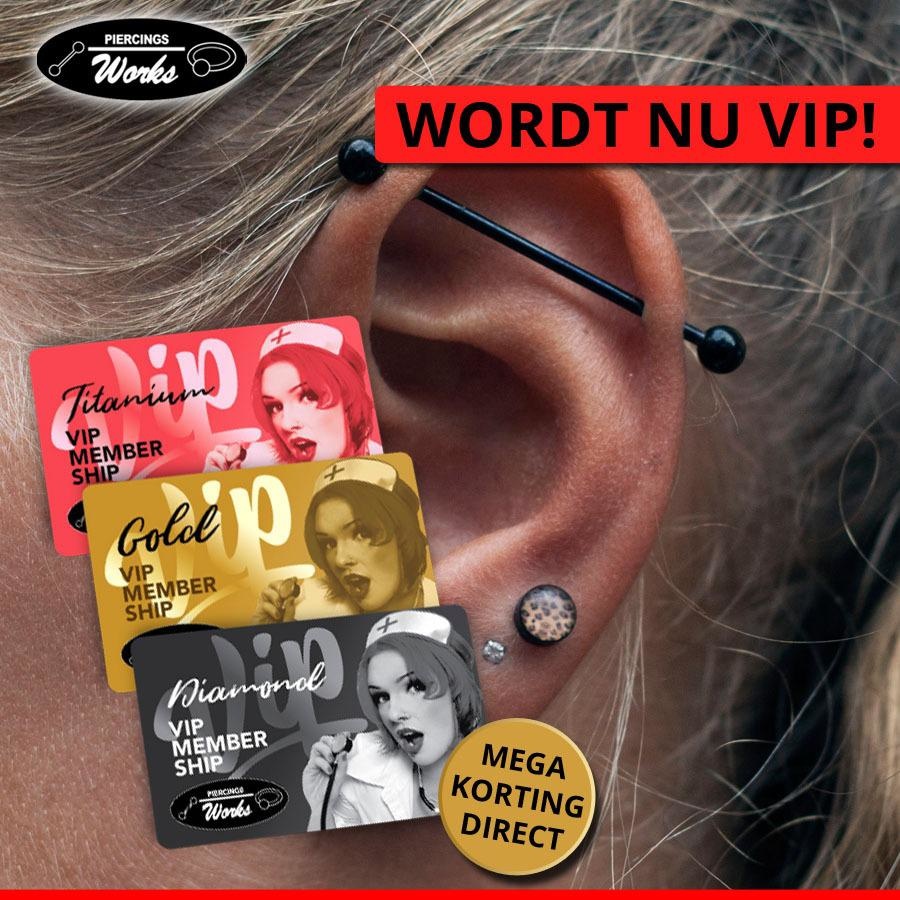 As a VIP member you will receive a membership number which will allow you to enjoy special discounts, offers and many other benefits. As a VIP member you ALWAYS receive a 10% discount on all your purchases in store and online. In addition, you will receive monthly messages with, offers and NOW OR NEVER promotions.
Loyal VIP members also receive an annual €50, €100, or €200 gift voucher!!!
Would you like to get even more discounts and exclusive access to promotions and offers? Always be able to contact us via Whatsapp with any questions you might have about piercings or tattoos via Whatsapp and in the store (free of charge)? Never have to wait for extended periods of time to change your piercing (free of charge)? Sign up now!
Signing up is easy and done in no time via our registration form
As soon as we've received your application, you will receive an e-mail from us with your personal membership number.