Surgical Steel Barbell - Premium Cubic Zirconia Horseshoe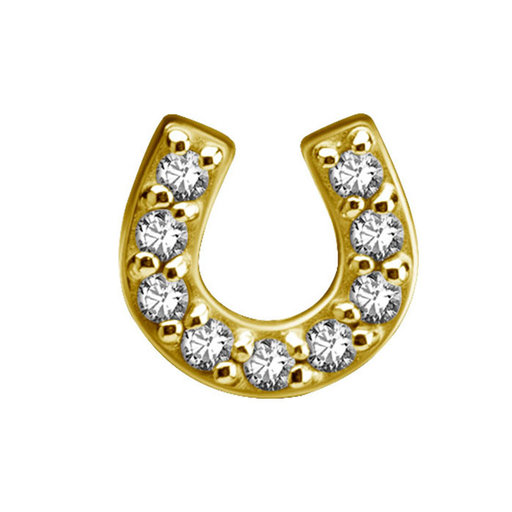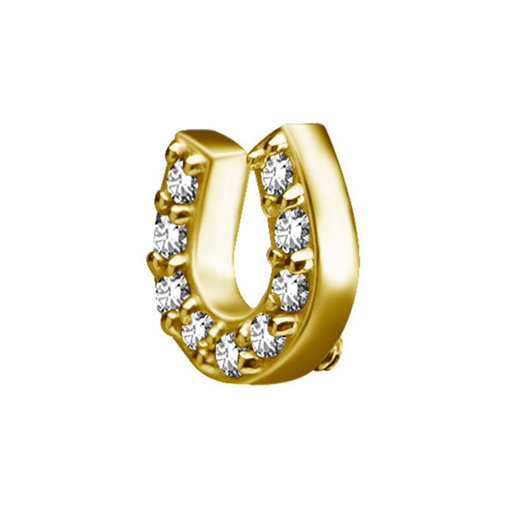 Surgical Steel Barbell - Premium Cubic Zirconia Horseshoe
---
Ideal for labret but also suitable for helix and other ear piercings! This piercing features an horseshoe design which is inlaid with premium cubic zirconia
---
One of the world's top 10 piercing and tattoo studio's
Surgical Steel Barbell - Premium Cubic Zirconia Horseshoe
Description
Ideal for labret but also suitable for helix and other ear piercings! This piercing features an horseshoe design which is inlaid with premium cubic zirconia. The piercing has the length of 8mm and thickness of 1,2mm. The horseshoe attachment on the front has a diameter of 6mm. 
The piercing is made of 100% surgical steel 316L and coated with a wear resistant 24K Gold PVD.
All of our assortment-products are very comfortable & safe to use ..and of course always nickel-free!
Thickness: 1,2mm
Length: 8mm
Attachment: 6mm
Material: Surgical steel 316L
Coating: 24K Gold PVD
Article number: TRA-0090
At Piercingsworks you're always at the right place, we guarantee top quality and a reliable delivery.
Reviews
There are no reviews written yet about this product.