Silver & Surgical Steel Nipple Barbell Key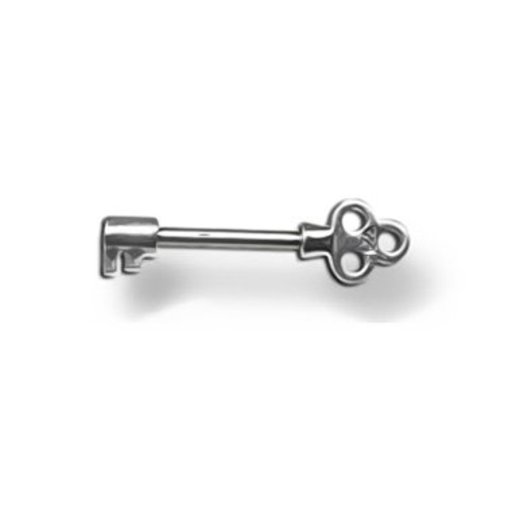 Silver & Surgical Steel Nipple Barbell Key
---
Unlock creativity! This creative nipple barbell features a silver key design! The barbell post has a thickness of 1,6mm and is available in the lengths: 14mm and 16mm. Furthermore, the front and back ends of the key are screw-on. The barbell post is
---
One of the world's top 10 piercing and tattoo studio's
Silver & Surgical Steel Nipple Barbell Key
Description
Unlock creativity!
This creative nipple barbell features a silver key design! The barbell post has a thickness of 1,6mm and is available in the lengths: 14mm and 16mm. Furthermore, the front and back ends of the key are screw-on.
The barbell post is made of surgical steel 316L. The front and back ends of the key are made of sterling silver 925. 
All of our assortment-products are very comfortable & safe to use ..and of course always nickel-free!
Length: 14mm, 16mm
Thickness: 1,6mm
Material: Surgical steel 316L & Sterling silver 925
Article number: NIP-0012
At Piercingworks you're always at the right place, we guarantee top quality and a reliable delivery.
Reviews
There are no reviews written yet about this product.