Beautiful Helix Piercing with Hanging Chains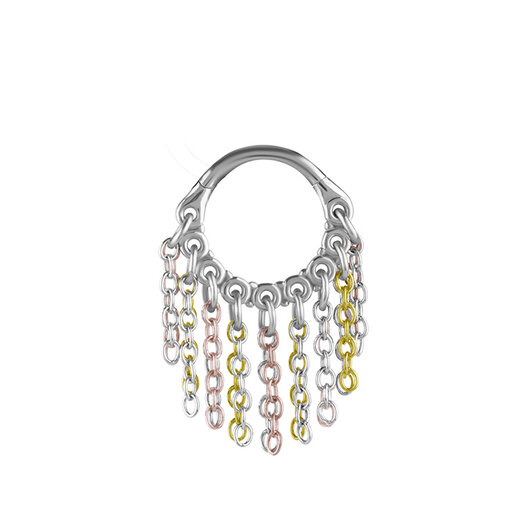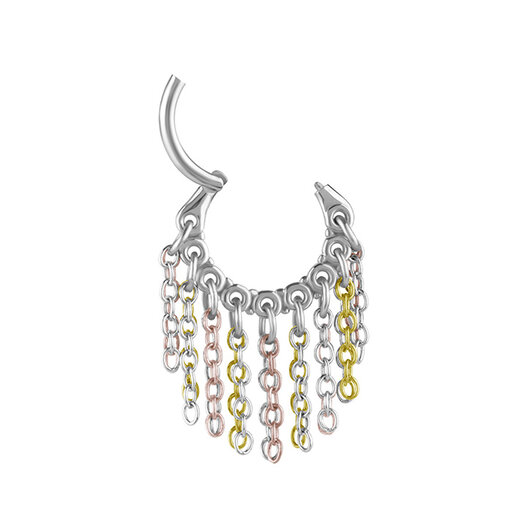 Beautiful Helix Piercing with Hanging Chains
---
This exquisite piercing will become available in approximately two months, but you have the exclusive opportunity to secure it now and proudly be the very first to adorn it.
---
One of the world's top 10 piercing and tattoo studio's
Beautiful Helix Piercing with Hanging Chains
Description
This stunning piercing is set to be released in approximately two months, but why wait when you can secure yours today? By placing your order now, you'll be among the very first to adorn yourself with this exquisite piece. Don't miss the chance to be a trailblazer in style – order yours now and stay ahead of the fashion curve!
A beautiful ear helix piercing adorned with delicate hanging chains is an exquisite and trendy addition to your style. This unique and alluring accessory gracefully drapes from the upper curve of your ear, adding a touch of sophistication and edge to your overall look. The slender chains sway gently with your movements, catching the light and drawing attention to your ear's elegant contours. This piercing design is not only fashionable but also a testament to your bold and individualistic style.
The piercing is made of 100% surgical steel 316L and finished with a gold PVD coating.
All of our assortment-products are very comfortable & safe to use and of course nickle-free!
Thickness:  1.2mm 
Diameter: 8mm
Material:  Surgical steel 316L
Coating: 24K Gold PVD
Article number: RIN-0087
At Piercingsworks you're always at the right place, we guarantee top quality and a reliable delivery.
Reviews
There are no reviews written yet about this product.