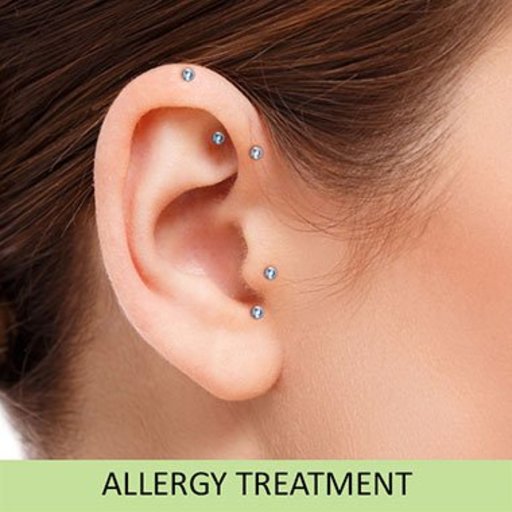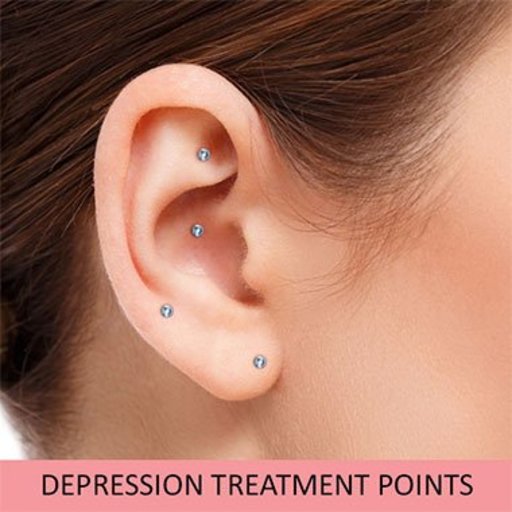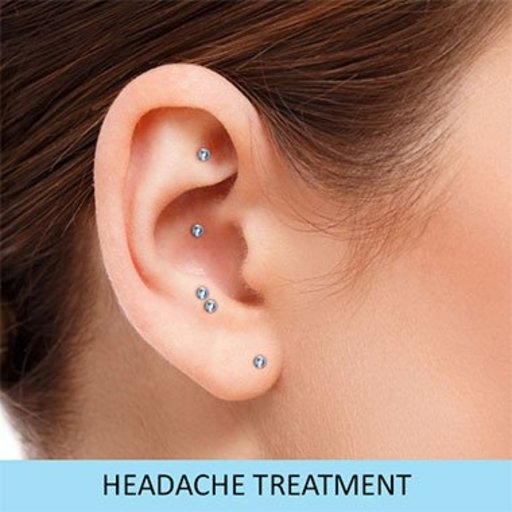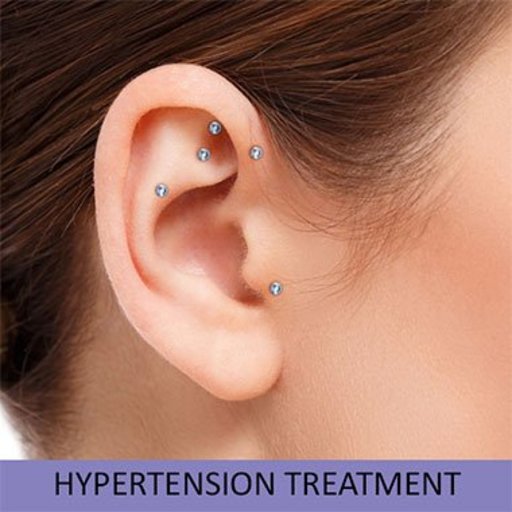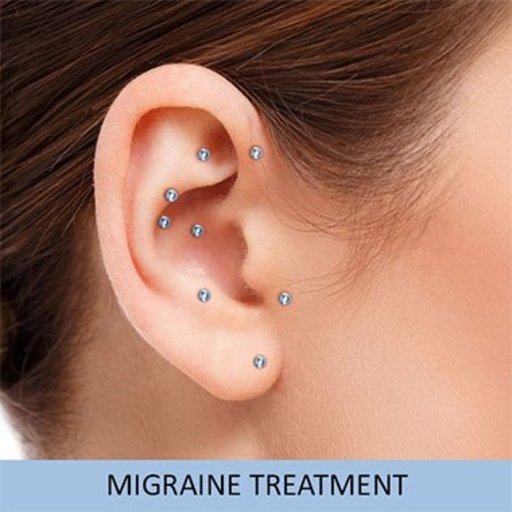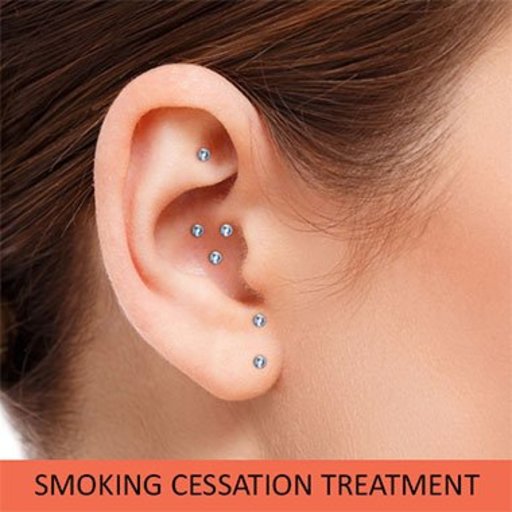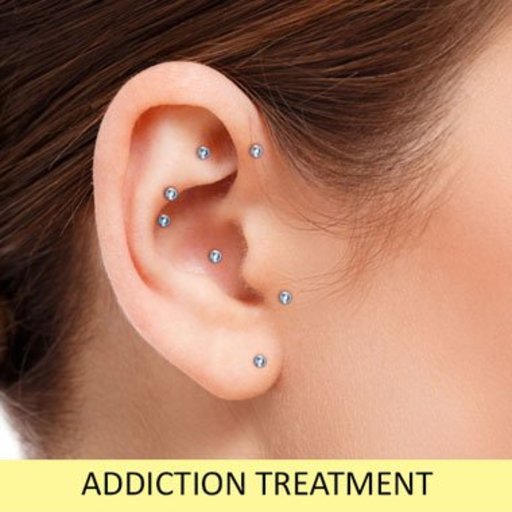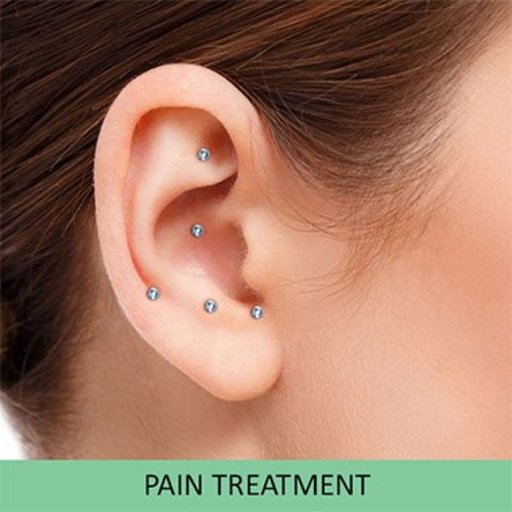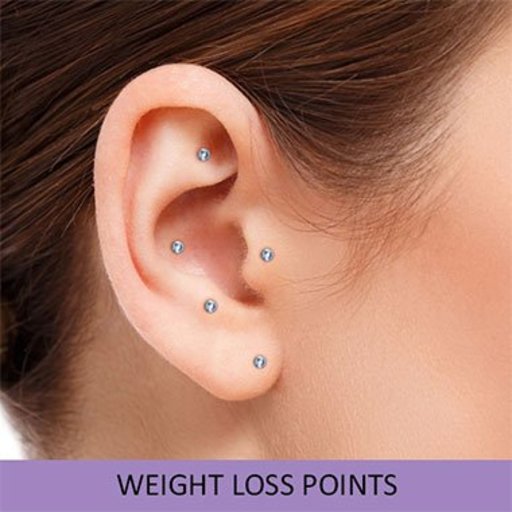 ---
Have you heard of the revolution in the piercing world? Do you feel stressed? Do you want to get rid of a headache? Or lose weight? Quit smoking? Decrease symptoms of asthma? Relieve period cramps? Improve your memory? Maybe yo
---
One of the world's top 10 piercing and tattoo studio's
Description
Have you heard of the revolution in the piercing world?
Do you feel stressed?
Do you want to get rid of a headache?
Or lose weight?
Quit smoking?
Decrease symptoms of asthma?
Relieve period cramps?
Improve your memory?
Maybe you heard about acupuncture, the ancient treatment that entails inserting very thin needles through a person's skin at strategic points on the body to help treat various health conditions.
What does this have to do with piercings?
Well, what if we put piercings in the same points? (Then of course with a much thinner needle and piercing). Your ear is then nicely decorated and , for example, you don't have migraine any more.
Sounds cool right?
Here you have a list of a various conditions that can be treated by means of inserting multiple needles in your ear:
- Mental stress
- Migraine
- (Quitting) Smoking
- Lower back pain
- Menstrual cramps
- Headache
- Obesity
and much more.
So far we've pierced about 60 people with 82% positive result!
We do this through our research where we put about 6 piercings in the ear at the indicated acupuncture points.
Would you like to participate too?
If you tell us what kind of complaint (s) you would like to get rid of, we will pierce your ear exactly on the corresponding points.
You can see pictures here as an example of how it could look like.
After 6 weeks we would like to ask you to answer a few questions about your complaints.
Are they gone? Are you satisfied?
Furthermore, there is no small print.
If you have any further questions, please feel free to contact us.
You can reach us via 06 53 555 143 for an appointment with Ira or after paying we will contact you within 12 hours to arrange an appointment. If you want to cancel your appointment we ask you to do that at least 24 hours in advance. There are no extra charges.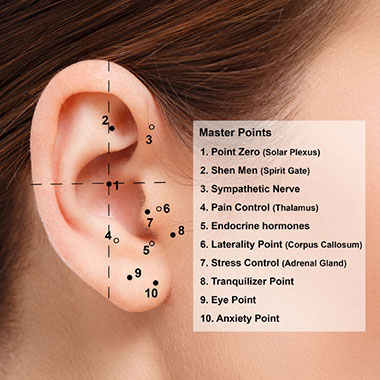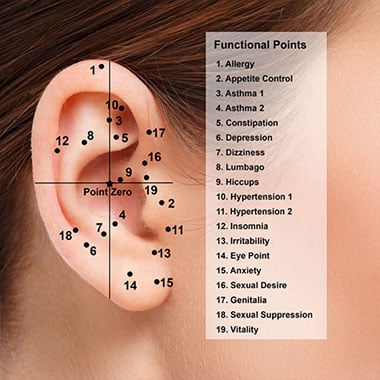 Reviews
There are no reviews written yet about this product.